KOREAN INTERPRETATION & TRANSLATION SERVICES SINCE 2012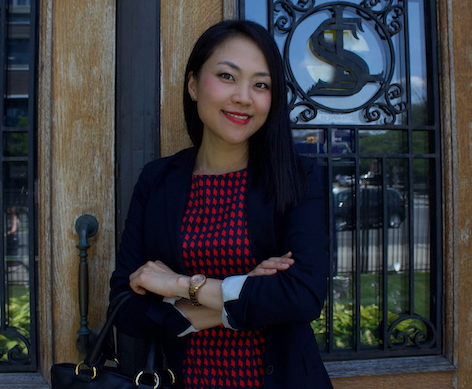 Hi there, 
My name is Abigail Choo.  
Do you need a Korean interpreter? Do you need to have your document translated from Korean to English, or vice versa?
No worries! I can help you!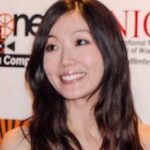 I attended TIFF 2019 and sat in the audience as Abigail translated for the Korean director of "Bring Me Home."
She did such a fantastic job translating!
I have been around a ton of Korean/English interpreters and she was absolutely the best I've heard so far –
I really appreciated how thorough and accurate she was. TIFF was really lucky to have her at the Q&A tonight for the "Bring Me Home" screening!
Christina July Kim
Director at Silicon Valley International Film Festival
I've been a litigation lawyer in Ontario since 1989 and I have met and used almost every Korean interpreter in the province that was on the roster used by the criminal courts.  Naturally, before the Ministry of Attorney General began certifying interpreters, there was a wide range of competency that I encountered.  And even now, after the MAG tests and certifies interpreters for minimum standards, there remains varies degrees.  Without hesitation, having seen interpreters in criminal and civil litigation contexts, I give Abigail Choo my highest recommendation.  Her fluency in both Korean and English provides seamless and effortless articulation and accurate import of the meanings of words.  Korean is a very challenging language for interpretation due to the odd nuances of lack of subject pronouns, honorific vocabulary and cultural norms.  If you've ever had the nightmare of not getting a simple answer to "How old are you?", you will know what I mean.  Abigail always presents with professional, calm, dispassionate and accurate language that is of high caliber.  Abigail is also mindful of her ethical and professional responsibilities within her role in the administration of justice and would not tolerate anything that undermines her credibility and professional standards. Please contact me if you require verification of this recommendation of Abigail Choo.
Young Lee LEE LAW, Barrister Solicitor Notary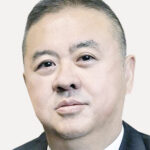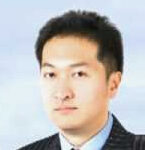 As my practice involves Korean clients who need translation of pleadings, discovery transcripts and various other documents, I have always relied on Ms. Abigail Choo's speckless translation from Korean to English and English to Korean languages.  I will continue to do so as precise and accurate communication is the basic necessity of litigation.
Sang Joon Bae
Bae Sang Joon Barrister & Solicitor
I have been a personal injury litigator for the past 27+ years in Toronto. I am Korean Canadian by background and my client base is predominantly Korean. Abby has been working as my interpreter for the past few years. I have worked with many interpreters over the years. Without doubt, Abby has been one of the best I have seen. Abby is also only one of a few accredited interpreters by the Ministry of the Attorney General that I know of. Her interpretation at discoveries, mediations, pre-trials and client meetings has been impeccable and professional and she is very accommodating to my schedule when she can be. I would not hesitate to recommend Abby for anyone who requires Korean interpretation and translation.
Reynold Kim B.Sc., LL.B. Barrister at Krylov Lam & Company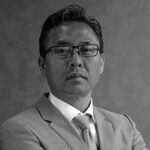 " I had the pleasure of working with Abigail to organize the first ever virtual Town Hall Meeting with Mayor John Tory and the Korean Canadian community. I would like to tip my hat off to her for her preparation and dedication to bring the most out of the meeting. I can assure everyone that she performed an important role during the meeting.

Moreover, her work resulted in a successful meeting as City of Toronto Mayor John Tory specifically sent his gratitude multiple times for her interpretation during the meeting.

If anyone would like to be provided with professional translation/interpretation services, I would highly recommend Abigail's ability as she will make sure to satisfy or even go beyond the customers' needs.

Lastly, I would like to thank Abigail again for her work to support the Korean Canadian community."
"Thank you very, very much for doing a superb job under very difficult circumstances. You were amazing!
Thank you again and we will definitely be in touch!"
- Roundtable with the Hon. Marco Mendicino, Minster of IRCC on March 4, 2021
I've seen Abigail in action, doing live translations (English and Korean) in criminal courts around the Greater Toronto Area. She doesn't miss a beat and has gained the respect of judges and lawyers for the quality of her work. Very few translators can do what she does!